Get to know all the info about the honey we produce. Learn about the different types of honey we make and their characteristic.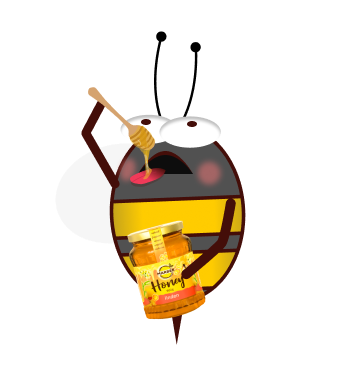 Linden honey is one of the most valuable medicinal and valuable types of honey. It is characterized by a soft linden aroma and a unique vanilla-caramel taste. Due to its properties, linden honey is indispensable for colds and is an effective preventive measure.
from yellow to bright yellow
Buckwheat honey is a tasty and valuable natural product with strong healing properties known to our distant ancestors. It is safe to say that buckwheat honey leads in the content of vitamins and trace elements, among other types of honey, and makes it an excellent tonic that can be used daily to boost immunity, restore strength and improve health and mood.
from red and yellow to dark brown
The most common beekeeping product is herbal honey or, as it is also called, polyfloral honey. It is collected from different honey plants, for which it got its name. This popular variety of honey is characterized by a rich composition, pleasant taste, as well as valuable and healing properties.
from golden yellow or amber to brown
always very bright, rich, fragrant
Acacia honey is one of the best types of honey. It is always in great demand among honey gourmets due to its spicy aroma and delicate taste and simply among those who take care of their health. Acacia honey is an effective sedative. As a result, your mind and body can recover after nervous stress and help with insomnia and after intense mental work. The powerful natural composition and biologically active compounds of honey make it popular to treat many diseases.
from white to golden yellow